Posts for tag: retainers
By James D. Reynolds, D.D.S., Ltd.
November 29, 2018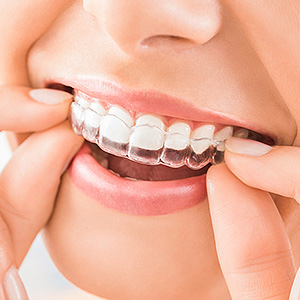 It's been a long road with your braces, but now they're finally off. Hopefully the first glimpse of your new smile more than made up for the time and effort they required.
But while braces removal is a big milestone, it's not the end of your treatment—not, that is, if you want to keep that new smile! You'll now need to wear an appliance called a retainer for a few years or, in some cases, from now on.
Orthodontic retainers are a must after braces for the same reason braces work in the first place—your teeth can move. While the teeth attach to the jawbone via the roots, they're firmly held in place by an elastic gum tissue network called the periodontal ligament. This tough but elastic tissue lies between the teeth and gums and attaches securely to both with tiny fibers.
While the ligament provides stability, it's also dynamic—constantly remodeling to allow the teeth to move in response to biting pressure and other mouth factors. Orthodontists use this mechanism when moving teeth to better positions. The braces apply pressure on the teeth in the desired direction and the periodontal ligament responds as the teeth move.
Afterward, however, the ligament can still retain a kind of "muscle memory" for a time of the teeth's old positions. Free of the pressure once supplied by the braces the teeth have a tendency, especially early on, to "rebound" to where they were.
A retainer helps prevent this by exerting just enough pressure to "retain" the teeth in their new positions. In the beginning this may require wearing the appliance around the clock, but you may be able later to reduce wear time to just a few hours a day. Rebounding is unpredictable, so you should continue to follow your orthodontist's recommendations on retainer wear.
Wearing a retainer may seem like a drag, but it's absolutely essential. Being diligent about it will help ensure that the beautiful smile you and your orthodontist worked so hard to obtain stays with you for years to come.
If you would like more information on getting a new smile through orthodontics, please contact us or schedule an appointment for a consultation. You can also learn more about this topic by reading the Dear Doctor magazine article "The Importance of Orthodontic Retainers."
By James D. Reynolds, D.D.S., Ltd.
May 22, 2018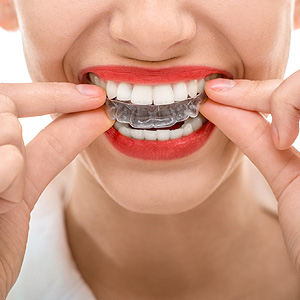 Moving your teeth to a more functional and attractive alignment is a big undertaking. You can invest months — even years — and a lot of expense to correct a bad bite. But all that effort could be for nothing if your teeth return to their original positions.
The very aspect of dental physiology that makes orthodontics possible can work against you in reverse. Your teeth are not actually rigidly fixed in the bone: they're held in place by an elastic gum tissue known as the periodontal ligament. The ligament lies between the tooth and the bone and attaches to both with tiny fibers.
While this mechanism holds the teeth firmly in place, it also allows the teeth to move in response to changes in the mouth. As we age, for example, and the teeth wear, the ligament allows movement of the teeth to accommodate for the loss of tooth surface that might have been created by the wear.
When we employ braces we're changing the mouth environment by applying pressure to the teeth in a certain direction. The teeth move in response to this pressure. But when the pressure is no longer there after removing the braces or other orthodontic devices, the ligament mechanism may then respond with a kind of "muscle memory" to pull the teeth back to where they were before.
To prevent this, we need to help the teeth maintain their new position, at least until they've become firmly set. We do this with an oral appliance known as a retainer. Just as its name implies it helps the teeth "retain" their new position.
We require most patients to initially wear their retainer around the clock. After a while we can scale back to just a few hours a day, usually at nighttime. Younger patients may only need to wear a retainer for eighteen months or so. Adults, though, may need to wear one for much longer or in some cases permanently to maintain their new bite.
Although having to wear a retainer can be tedious at times, it's a crucial part of your orthodontic treatment. By wearing one you'll have a better chance of permanently keeping your new smile.
If you would like more information on caring for your teeth after braces, please contact us or schedule an appointment for a consultation. You can also learn more about this topic by reading the Dear Doctor magazine article "The Importance of Orthodontic Retainers."