Posts for tag: dental implant
By James D. Reynolds, D.D.S., Ltd.
October 19, 2020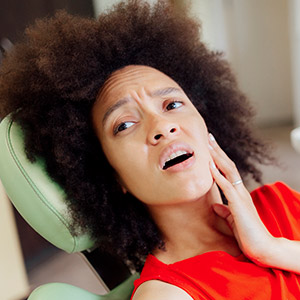 The subject of allergies covers a wide swath in medicine. Among other things, people have allergic reactions to animal fur, various foods and plant pollen. The effects are equally wide-ranging, anything from a mild rash to anaphylaxis, a life-threatening shutdown of the body's vital systems.
Approximately 5% of people are also allergic to various metals including nickel, cobalt, chromium and gold. Reactions to metal can occur when an allergic person comes in contact with items like jewelry, clothing or even mobile phones. There's even a chance of a metal allergy reaction from certain kinds of dental work.
It's unlikely, though, that you should be concerned if you're considering dental treatment or cosmetic work to upgrade your smile. Although allergic reactions like inflammation or a rash have been known to occur with amalgam "silver" fillings, it's quite rare. It's even less of a concern since "tooth-colored" materials for fillings are now outpacing the use of amalgam fillings, which are used in out-of-sight back teeth.
Of course, metal is used for other dental treatments besides fillings, including the most popular of tooth replacement systems, dental implants. An implant is essentially a metal post, usually made of pure titanium or a titanium alloy, which is imbedded into the jawbone. Even so, there's little chance you'll develop an allergic reaction to them.
For one thing, titanium is highly prized in both medical and dental treatments because of its biocompatibility. This means titanium devices like prosthetic joints and implants won't normally disrupt or cause reactions with human tissue. Titanium is also osteophilic: Bone cells readily grow and adhere to titanium surfaces, a major reason for dental implants' long-term durability.
That's not to say titanium allergies don't exist, but their occurrence is very low. One recent study detected a titanium allergy in only 0.6% of 1,500 implant patients who participated.
At worst, you may need to consider a different type of tooth replacement restoration in the rare chance you have a titanium allergy. More than likely, though, you'll be able obtain implants and enjoy the transformation they can bring to your smile.
If you would like more information on allergic reactions and dental restorations, please contact us or schedule an appointment for a consultation. You can also learn more about this topic by reading the Dear Doctor magazine article "Metal Allergies to Dental Implants."
By James D. Reynolds, D.D.S., Ltd.
October 15, 2019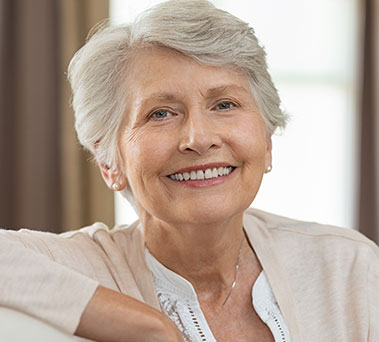 Dental implants are all the rage—and for good reason: They're incredibly "tooth-like," both in appearance and function. They also have a stunningly high success rate: More than 95% of implants still function after ten years. This means out of thousands of implants installed each year, only a handful fail.
But although that's an amazingly low number, they're still failures for real people who've suffered a loss. If you're considering dental implants the chances of that being your experience are quite low. But it could still happen.
Here's a few things you can do to make sure your implants don't fail.
Stop smoking. Of the small percentage of implant failures, an inordinate number are smokers. A smoker's chances of implant failure are roughly double those of non-smokers. Smoking, and to some degree any tobacco use, can make your mouth an unhealthier place: Not only can it increase your dental disease risk, but it can interfere with the healing process after implant placement and increase the chances of early failure.
Manage your health. Diabetes and similar systemic conditions can interfere with the healing process too, which could impact your implant attachment to bone. Diabetics thus run a slight risk of implant failure—but actual failures mostly involve patients who don't have good control of their symptoms. If you're a diabetic, properly managing your condition will lower your risk of implant failure to nearly identical that of someone without diabetes.
Treat gum disease. Implants in themselves are immune to disease—but the underlying bone that supports them isn't. A gum disease infection could eventually weaken and diminish the implant-bone attachment. If this happens around an implant, its stability can be severely compromised. The best strategy is to prevent gum disease through daily, thorough brushing and flossing to remove disease-causing dental plaque. And if you see any symptoms like gum swelling, redness or bleeding, see your dentist as soon as possible.
Your implants could serve you well for decades. Just be sure you're doing the right things to ensure their longevity.
If you would like more information on dental implants, please contact us or schedule an appointment for a consultation. You can also learn more about this topic by reading the Dear Doctor magazine article "Dental Implants: A Tooth-Replacement Method That Rarely Fails."