Posts for: July, 2021
By James D. Reynolds, D.D.S., Ltd.
July 20, 2021
Once consigned to an extraordinary divine intervention, the term "miracle" is often used today for anything out of the ordinary. But even if the usage has become a little worn, there are things that, though not of supernatural origin, may still deserve the description. In that regard, today's surgical techniques to correct lip or palate clefts and the impact they can have on lives is well-nigh miraculous.
Before the 1950s, though, there was little that could be done to correct these kinds of birth defects. That all changed, though, with a "bolt from the blue" discovery by a military doctor over a half century ago. During Cleft & Craniofacial Awareness & Prevention Month this July, we recognize that doctor's breakthrough insight and the vast progress since then in cleft reconstruction surgery.
Affecting more than 4,000 babies each year, clefts develop during early pregnancy as portions of the face, typically the lips or extending into the palate, don't completely unite with each other. As a result, gaps (clefts) occur where the tissues should be uniform, forming on one side of the face or both.
Clefts can have a harmful effect on a baby's ability to feed or even breathe, and they can interfere with speech development as the child gets older. But what may cause the most emotional pain is the alteration of a person's normal appearance, which may inhibit their ability to socially interact with others.
But a child today with a lip or palate cleft can reclaim a more normal appearance through a series of surgical repairs. The genesis for this began when a U.S. Naval surgeon named Ralph Millard stationed in Korea in 1950 noticed something when studying photographs of his cleft patients. He realized there was no missing tissue with a cleft—all the "parts" were still there and only needed to be "rearranged" surgically.
Today's surgeons do just that, having built modern cleft correction on Dr. Millard's original procedures. And although it involves multiple procedures and often a team of surgeons, dentists and orthodontists, the end result is life-changing.
As amazing as these results may be, cleft correction is a process that can take years, taxing the stamina of both patients and their families. But with ample support, a child with a cleft now has a chance to enter adulthood with a normal smile and appearance. If anything deserves the title "miracle," surely cleft reconstruction surgery does.
If you would like more information about cleft treatment and reconstruction, please contact us or schedule a consultation. To learn more, read the Dear Doctor magazine article "Cleft Lip & Cleft Palate."
By James D. Reynolds, D.D.S., Ltd.
July 10, 2021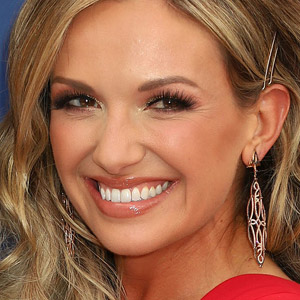 Performing for an awards show is a quite a feather in an entertainer's cap. So, up-and-coming country music star Carly Pearce was obviously excited when she gained a slot on last November's Country Music Awards. But an accident a couple of weeks before the event almost derailed her opportunity when she fell and knocked out two of her front teeth.
Fortunately, Pearce took quick action and, thanks to a skilled dental and medical team, was able to put her mouth back together before the show. Those watching her perform her hit single, "I Hope You're Happy Now," as she smiled broadly would never have known otherwise about her traumatic emergency if she hadn't spilled the beans.
Orofacial injuries can happen to anyone, not just entertainers. You or someone you love could face such an injury from a motor vehicle accident, hard sports contact or, like Pearce, a simple slip and fall. But if you also act quickly like Pearce, you may be able to minimize the injury's long-term impact on dental health and appearance.
Here are some guidelines if you suffer a dental injury:
Collect any tooth fragments. Dental injuries can result in parts of teeth—or even a whole tooth—coming out of the mouth. It may be possible, though, to use those fragments to repair the tooth. Try to retrieve and save what you can, and after rinsing off any debris with cold water, place the fragments in a container with milk.
Re-insert a knocked-out tooth. You can often save a knocked-out tooth by putting it back in its socket as soon as possible. After cleaning off any debris, hold the tooth by its crown (never the root) and place it back in the empty socket. Don't fret over getting it in perfectly—your dentist will assist its placement later. Place a piece of clean cloth or cotton over the tooth and have the injured person bite down gently but firmly to hold it in place.
See the dentist ASAP. You should immediately see a dentist if any tooth structure has been damaged, or if a tooth is loose or has been moved out of place. If you're not sure, call your dentist to see if you should come on in or if you can wait. If a dentist is not available, go immediately to an emergency room or clinic. With many dental injuries, the longer you wait, the more likely the teeth involved won't survive long-term.
A dental injury could happen in a flash, with consequences that last a lifetime. But if, like Carly Pearce, you take prompt action and obtain necessary dental care, you could save an injured tooth—and the smile that goes with it.
If you would like more information about dental injuries, please contact us or schedule a consultation. To learn more, read the Dear Doctor magazine article "The Field-Side Guide to Dental Injuries."