Posts for: June, 2021
By James D. Reynolds, D.D.S., Ltd.
June 20, 2021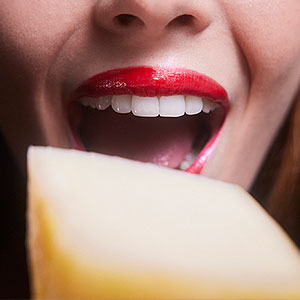 Here's a bit of magic: Hold your smart phone camera in front of someone and say, "Cheese!" More times than not, they'll break into a smile. No one knows for sure the origin of this grin-inducing phrase, but it works like a charm. And it's quite appropriate too! That tasty aging of proteins and fat also helps to keep the stars of our smile—our teeth—in good health.
In the fight against tooth decay and gum disease, daily oral hygiene—brushing and flossing—and regular dental visits get top billing. But nutrition is also a critical factor for great dental health.  A diet low in sugar and processed foods and rich in whole foods can also lower your dental disease risk.
Dairy is an important part of this "tooth-friendly" eating. In recognition of National Dairy Month this June, here's how products like milk and cheese can help you maintain a healthy—and photogenic—smile.
Nutrients. Dairy products like milk and cheese are chock full of vitamins and minerals. Two of the most important are calcium and phosphorous, both of which the body uses to build strong bones and teeth. The micronutrient Vitamin D found heavily in dairy helps regulate these important minerals so that they're available for teeth.
Reduced decay risk. Cheese and other dairy products do contain a form of sugar called lactose. But it has a milder effect within the mouth than other sugars, particularly sucrose (refined sugar): While bacteria readily feed on sucrose and release enamel-eroding acid as a by-product, they're less likely with lactose. Even so, there's still a risk, albeit lower, of lactose leading to tooth decay, so go easy on consumption.
Acid buffering. Speaking of acid, cheese in particular seems to contribute to neutralizing this bacterial byproduct. It's believed it does this by stimulating saliva production, which is the body's primary means for restoring proper pH balance in the mouth after eating. So, eating a little cheese during or after consuming a food with sugar may help offset any acid resulting from the sweet snack.
Cheese and other dairy products are a good source of protein, but also fat, so they should be consumed in moderation for overall health. But nibbling on a bit of Gouda, Havarti or Mozzarella can be a good thing for your teeth—and make it more likely you'll smile wide for the camera.
If you would like more information about the role of nutrition in better dental health, please contact us or schedule a consultation. To learn more, read the Dear Doctor magazine article "Nutrition & Oral Health."
By James D. Reynolds, D.D.S., Ltd.
June 10, 2021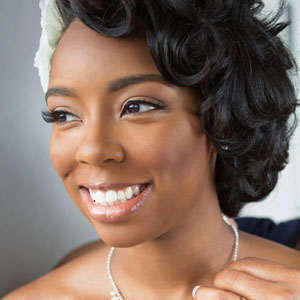 The traditional June wedding season hit a bump last year during the COVID-19 pandemic as many couples down-scaled or postponed their ceremonies. But with hopes that the virus is finally waning, this year the early summer tradition shows signs of reviving. If you're one of those happy couples, you're no doubt working right now to look your best—and that would include your smile.
And there's no time like the present to make sure your teeth and gums are spruced up for the big day. True, some cosmetic enhancements can take weeks or even months to complete. But some can give you a brighter, more attractive smile with just a dental visit or two.
Here are 3 procedures that could help your smile match that once-in-a-lifetime moment.
Dental cleaning. The main purpose for visiting us every six months is to remove any harmful plaque and tartar missed with daily hygiene. But an added benefit for these single-visit dental cleanings can be a brighter, fresher smile. To take advantage, schedule a dental cleaning within a week or so of your wedding.
Teeth whitening. If you want to take your smile brightness to another level, you may want to consider professional teeth-whitening. The professional bleaching solutions we use can restore shine and translucence to dull, yellowed teeth that could last for months or, with touch-ups, a few years. We can also fine-tune the level of brightness you're most comfortable displaying to your wedding guests.
Dental bonding. Do you have a chipped or disfigured tooth that puts a damper on your smile? We may be able to make that defect disappear in just one visit with dental bonding. Using a dental resin material matched to your natural tooth color, we can fill in your tooth flaw and then sculpt it to look as natural as possible. The end result is a life-like, durable finish that will have you beaming on your big day.
Like we said, if your wedding is just around the corner, these particular techniques can make a big difference for your smile. If, however, you still have a few months before your wedding, you may be able to take advantage of other therapeutic and cosmetic measures like dental veneers, crowns or even possibly orthodontics.
To learn more about your cosmetic options, see us for a full evaluation of your smile needs. We'll work with you to help you achieve the most attractive smile possible for your once-in-a-lifetime day.
If you would like more information about cosmetic dental choices, please contact us or schedule a consultation. To learn more, read the Dear Doctor magazine article "Planning Your Wedding Day Smile."